Business & Finance Services
Our Business and Finance Services Department exists to provide financial and business services in support of the school district's mission and vision. The department is responsible for financial accounting and transparency, budgets, accounts payable and receivable, purchasing, and more.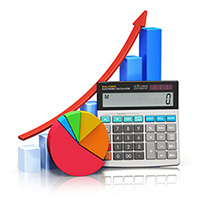 We pride ourselves in our quality customer service and relationships with our vendors. Please contact one of our staff members below if you have questions about any of our fiscal practices.
Public Hearing Notice
This is a notification that the Ganado School District is having a public hearing and board meeting to adopt its fiscal year 2021 annual expenditure budget on June 29, 2020, at 9:00 a.m. in the district board room. For additional information, please view the public hearing notice.
Annual Financial Report
The Annual Financial Report (AFR) is a report of expenditures made and revenues received for the school year beginning July 1 and ending June 30 of the following year. The report is put together by our Business Department and approved by the Ganado USD Governing Board. You are welcome to view a summary of the report. You can view it on the Arizona Department of Education website's School Finance page.
Business & Finance Services Staff
Phone: (928) 755-1040
Fax: (928) 755-1042
Henrietta Keyannie, Director of Business & Finance
(928) 755-1048

Juanita Benally, Accounting Specialist
(928) 755-1046

Alvina White, Payroll/Insurance Technician
(928) 755-1045

Bernissa Tso, Purchasing Agent
(928) 755-1044

SharRon Blackwolf, Accounts Payable Specialist
(928) 755-1043

Darren Todacheenie, Warehouse Operator
(928) 755-1074

Jarret Pete, Student Activities Clerk
(928) 755-1041